Trade Crypto | Open a Personal Crypto Trading Account | Uphold
Discover the benefits of personal crypto trading with Uphold. From fast deposits, to 0% trading fees, Uphold is the best place to trade crypto for yourself.
Open Uphold
An amazingly easy trading experience on web and mobile.
01 Cost-effective
0% trading commissions
0% deposit fees**
0% withdrawal fees***
02 Easy access
Open an account in less than a minute, and start trading crypto and other assets immediately.
03 Fast deposits
Deposit straight into your preferred crypto from your card, bank****, or crypto wallet. There's no faster way to lock in volatile prices!
04 Unique trading experience
Trade directly between different asset classes in one step, saving time and money. Bitcoin to gold is one trade.
05 Time saving
Bring your investments together in one convenient account, minimizing admin and paperwork.
06 Easy to invest
Move between asset classes seamlessly using our unique From and To trading interface.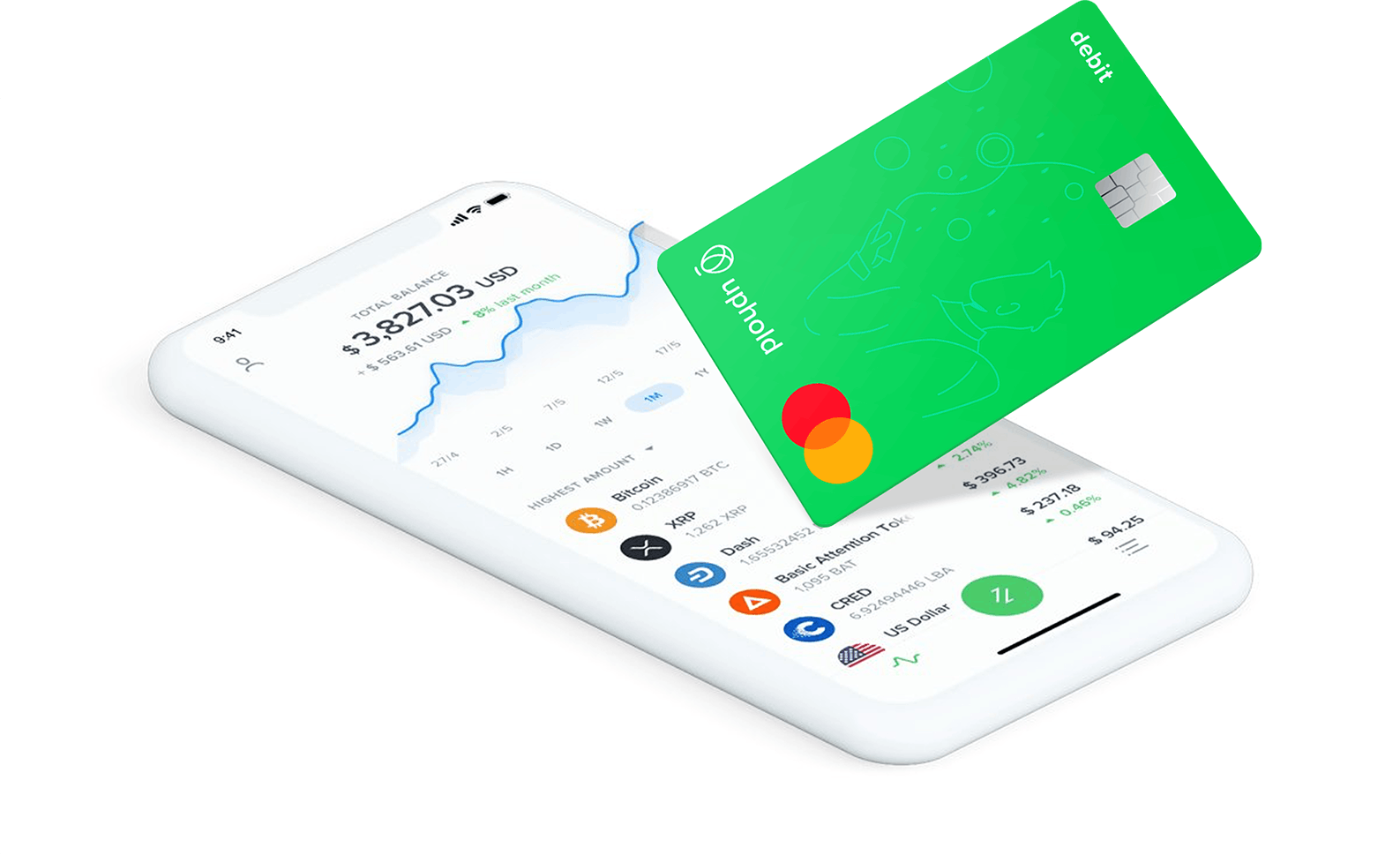 Multi-Asset Platform
Cryptocurrencies, precious metals, equities*, national currencies
'Anything to Anything'
Unique, one-step trading capability, e.g., DASH to XRP, USD to NANO
Commission-Free
All-inclusive prices, locked in pre-trade, what you see is what you pay
Cost-Effective
0% trading commissions, 0% fees on credit & debit card deposits**, and 0% bank*** and crypto withdrawal fees
Debit card
The Uphold card allows you to pay with crypto, gold, and more. Earn 1% CashBack and 2% Crypto Reward. Spend Bitcoin, earn Bitcoin.