Universal Gold (UPXAU)
The best way to invest in gold
Get in on the action
Let's create your account
Get in on the action
Let's create your account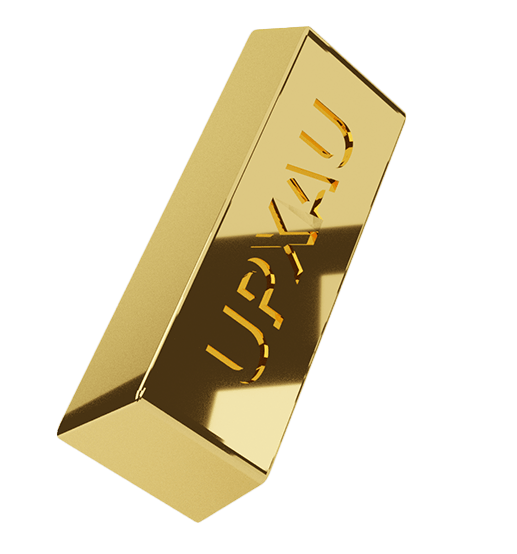 Accessible, affordable, practical
Universal Gold represents a practical and affordable way of investing in gold for everyone. Lowering barriers to entry and eliminating holding costs completely, UPXAU allows people to buy as little as $1 worth of gold (with no maximum investment) and enjoy zero lifetime custody fees, as well as unprecedented utility: you can spend UPXAU on the Uphold debit card just as you would cash.
The only form of gold that's:
Free to hold
Government-backed
Spendable on a debit card
Real gold without real gold fees
Zero custody fees
UPXAU is a 1-for-1 troy oz gold-backed token
Physical gold held by the Perth Mint, Western Australia
Dependable and spendable
Spendable on the Uphold debit card
Audited by renowned security firm CertiK
Transparent value substantiation
Issued by the Universal Protocol Alliance**
**The Universal Protocol Alliance is a coalition including Ledger, Bittrex International, CertiK, Uphold, Cred and InfiniGold
Acts like gold. Spends like cash. Trades like Crypto.
The Fed is printing more money than ever.

will still be as good as gold.