Precious metals
Buy gold, silver, platinum, and palladium and enjoy instant liquidity into 27 national currencies, as well as zero custody costs. All spendable via the Uphold debit card.
Why buy precious metals?
Buying precious metals on Uphold
How do you trade metals online?
Precious Metals
At Uphold, buying metals is easy thanks to bank connectivity in 36 countries, seamless debit/credit card payments, and integration with seven blockchain networks.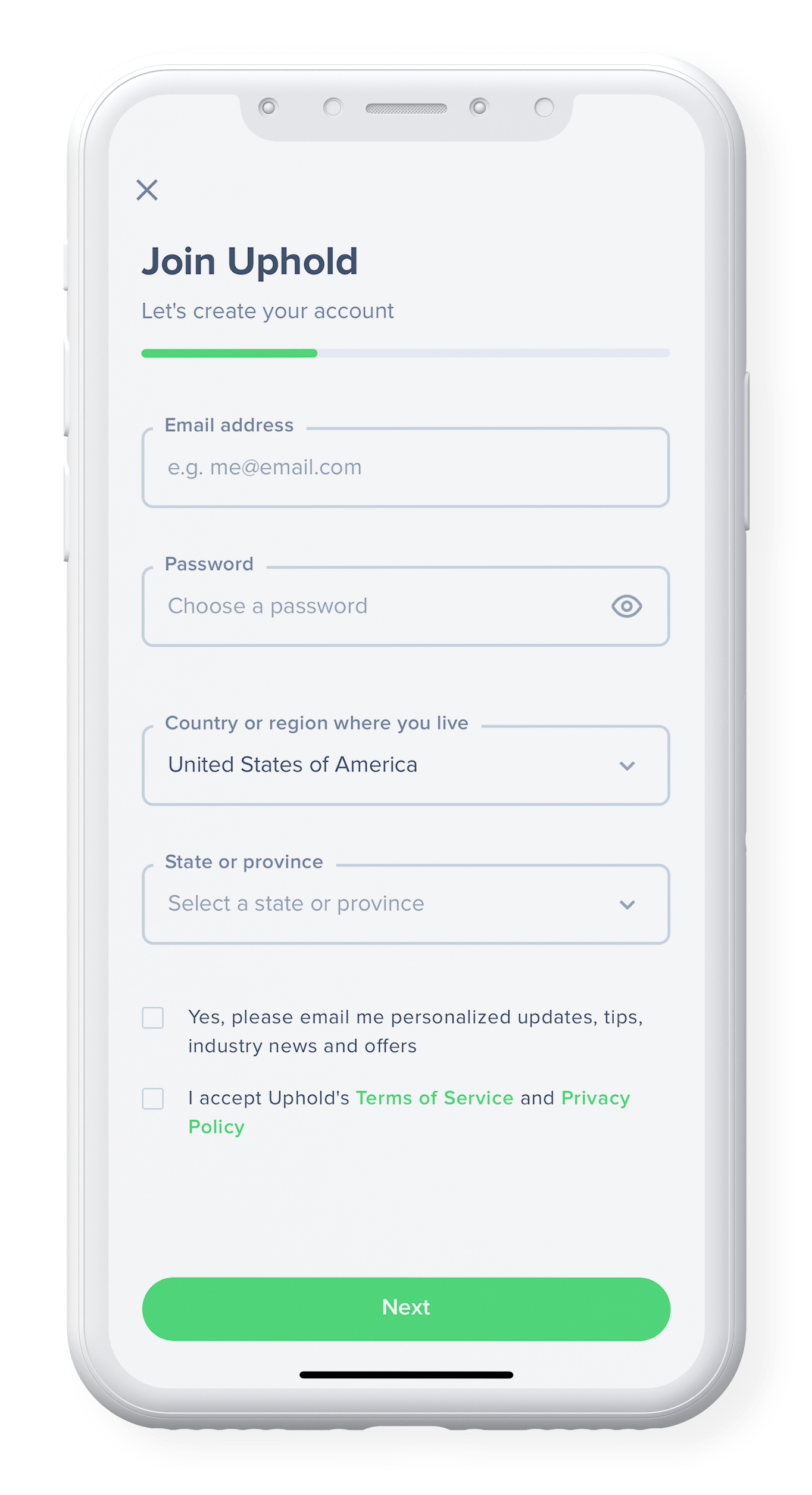 How to buy precious metals
With Uphold, you can buy precious metals in just 11 clicks - even if you don't have an account yet.
Nothing could be easier.
Here's how fast it is to get started:
Go to Uphold.com and click 'Sign up'.
Enter your email address and personal details.
Click the link we send you and create a password
… and you're off to the races! Just start trading.
Open a free Uphold account to get started
A unique trading experience
Buying and selling metals at Uphold couldn't be easier.
Just select your funding source in From - banks, cards, crypto wallets - and pick the metal you want to buy-in To.
Tap in the amount and everything else is calculated for you.
There's even a clever equivalent field that allows you to specify the value of a metal-to-metal trade in your local currency - e.g., when you're buying $50 USD worth of gold using platinum.
It's the easiest way to trade.
Open a free account now