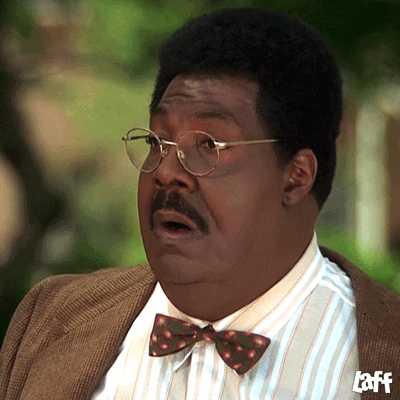 Inflation stunner
What's being bought and sold
Trading activity in the past 24 hours on the Uphold platform as of 8 a.m. EST 13th September 2022
All investments and trading are risky and may result in the loss of capital. Cryptoassets are largely unregulated and are therefore not subject to protection.
What's up
Markets Tank After CPI Comes In Hotter Than Anticipated
After months of historically sky-high inflation, prices for everyday items appeared to be cooling off, and so investors hoped for a U.S. Consumer Price Index (CPI) report that would confirm those rose-colored suspicions. It didn't happen.
The report dropped about 8:30 a.m. (EST) and showed, worrisomely, that inflation in August actually rose 0.1% compared to July. Gas prices are lower. Food prices are not.
As the hotter-than-expected CPI numbers spilled all over the place and started to soak in, Bitcoin, as of 8:33 a.m. (EST), still clutched a $22,500 handle. But we spotted a red stain appearing over the prior one-hour period. BTC had, at that stage, gained 1% in 24 hours.
By 8:58 a.m. (EST), the largest crypto was $21,600 and plunging further amidst worries about possible extra-large Fed rate hikes possibly to follow. Yikes, Dow futures are tanking. By the time you read this ... wait a minute, let's take a step back.
BTC started to surge early yesterday, kicking off the new week with a cheery disposition as risk investors seemed to conclude that there might be a pivot in store in terms of the Fed becoming less aggressive at some point in the coming months.
Oh well, there's always Hedera Hashgraph, vaulting by as much as 6% since yesterday. HBAR is the native asset of the public Hedera blockchain, governed by a consortium of giant companies aspiring to reinvent supply chain management and advertising in the coming Web3 economy.
Support for HBAR from Coinbase – an event flagged on past exchange-issued roadmaps as being in the works – arrived this morning, right around the time that the CPI dung bomb went off.
As of 9:02 a.m. (EST), HBAR, over the prior hour, had declined 4.8% to $0.066332, still green on the day.
What's down
BTC, ETH Enjoy Some Alone Time
Two major digital assets diverged on a windswept bluff on Monday and it's not exactly clear what made all the difference, although we're pretty sure the phrase "sell the event" likely had something to do with it.
Ethereum fell yesterday even as Bitcoin trekked higher, and despite the Merge being set to at long last take place later this week, transforming Ethereum protocol to a Proof-of-Stake (PoS) consensus often described as more energy efficient.
As of Tuesday, at 8:10 a.m. (EST), ETH over a span of 24 hours tinted a wee shade of crimson (-0.6%); meanwhile, a slew of altcoins, including Cardano and Polkadot, were losing between 1%-2%.
"Many are still skeptical of a September crypto rebound," said oft-quoted Oanda market analyst Ed Moya.
As for BTC's and ETH's differing paths, "it looks like profit-taking with Ethereum," Moya said (CoinDesk).
What's next
Barbarian At The Tokenized Gate
Buyout giant KKR intends to serve up a baby slice of one of its private investment funds – on the Avalanche blockchain.
The experiment, happening through a partnership with Securitize, a digital asset compliance platform, involves a piece of one of KKR's health care funds, creating a tokenized feeder fund, according to the Wall Street Journal.
This marks the first time a PE giant such as KKR has used the blockchain in this way (The Block).
And it would appear the move reflects a recognition that high-net-worth investors are growing increasingly comfortable with crypto, and that ever-skyward KKR asset accumulation is a chore that'll require more than just re-signing the same crop of big pension funds that increasingly are bringing private equity portfolios in-house to avoid excessive fees.
Purchasers of the tokenized assets will still have to be "qualified," which from a regulatory standpoint can mean having to hold at least $5 million in investable assets. Investors would then sign up with Securitize and create a digital wallet.
The tokenized feeder construct allows individuals to invest smaller amounts than would usually be required of institutions.