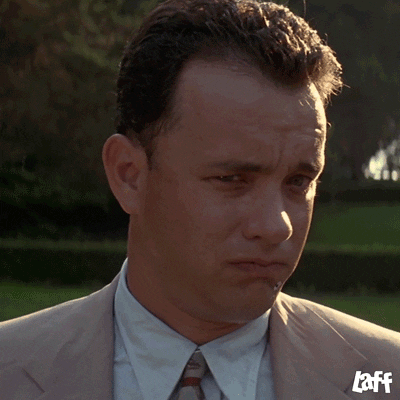 BTC back above $16K
What's being bought and sold
Trading activity in the past 24 hours on the Uphold platform as of 8 a.m. EST 23rd November 2022
All investments and trading are risky and may result in the loss of capital. Cryptoassets are largely unregulated and are therefore not subject to protection.
What's up
Turmoil Persists; But Bitcoin Enjoys Relief Rally
Bitcoin began the week hurtling toward low $15K levels as FTX-related contagion fears widened, but on the eve of Thanksgiving there are holders counting blessings thanks to a slight relief rally alongside a jump in U.S. stocks.
As of Wednesday at 8:20 a.m. (EST), the largest crypto was trading at about $16,400 on a 24-hour rise of 1.6%.
With $16K resistance in the rear-view mirror, it is not inconceivable, NewsBTC said, that "a quick candle towards $17,500 to $18,000 could be on the table."
On Monday, the crypto sector was struggling to get its head around the supposed struggles of another major player, Genesis, part of Digital Currency Group (DCG), which also owns Grayscale, manager of a fund containing 635,000 BTC.
A jittery market seems to have been calmed. Partly this was because yesterday DCG CEO Barry Silbert sent investors a letter explaining the situation was, essentially, all good, that is, yes, DCG owes $575 million to its trading arm, Genesis, but the tab's not due for another six months.
Crypto-Twitter is awash in theories and speculation over possible scenarios, some of them skeptical in terms of DCG's ability to navigate its precarious financial situation.
Meanwhile, Litecoin's pre-halving heroics continue with a +34% gain in the past week.
What's down
Industry's Biggest Players Put Through The Wringer
Liquidity-pinched crypto lender Genesis has enlisted investment bank Moelis & Company to help it explore options, including a potential bankruptcy, three unnamed sources told The New York Times.
No final decisions had been made and, the newspaper of record emphasized, averting a bankruptcy filing was viewed as still possible. "Our goal is to resolve the current situation without the need for filing a bankruptcy," a Genesis spokesman said.
The turmoil surrounding the trading arm of DCG comes as the FTX proceeding had its initial hearings yesterday.
Now, the full extent of FTX's assets/liabilities still remains murky as the exchange apparently was in the control of "a small group of inexperienced and unsophisticated individuals," fumed an attorney for FTX, which is under new leadership, per CoinDesk. "And unfortunately, the evidence seems to indicate that some or all of them are also compromised individuals."
The Bahamas-appointed joint provisional liquidators have agreed to allow for FTX Digital Markets' Chapter 15 bankruptcy in the Southern District of New York to be transferred to Delaware, according to CoinDesk.
Concurrently, FTX is being investigated by state and federal regulators as well by as other authorities outside the U.S.
What's next
Crypto Community Leans Into Reset
U.S. Senator Elizabeth Warren's recent Op-Ed in the Wall Street Journal has put the crypto community on notice that tougher rules are coming.
The gist of the community's general response: okay, bring it on. But do it sensibly.
"Centralized exchanges for crypto are a far cry from crypto, the technology," tweeted developer Steve Westhoff. "Know the difference and only regulate the centralized exchanges."
On the one hand, Warren did opine that the crypto industry is on a "path of financial innovation." But, on the other hand, that path, she said, is well-worn, and one "which starts with exciting rewards" but ends in "crippling losses."
Some say the ongoing crisis will set the industry back a few years, and Changpeng "CZ" Zhao was among those in that camp, at least at the start of the crisis.
However, upon reflection, the CEO of Binance now believes "the industry will recover quickly and become stronger."
In response to CZ's tweet, Cointelegraph said, many in the community said that this is the reset crypto needed.