Uphold API Integration and Platform Supports IMVU's VCOIN
Uphold API Integration and Platform Supports IMVU's VCOIN 
About the Uphold x IMVU partnership
IMVU uses Uphold's API integration to leverage its payment rails and create an open loop economy within their Metaverse. Additionally, IMVU's token VCOIN is listed on Uphold. Users who have Uphold accounts are able to trade their in-game VCOIN earnings to fiat currency, should they decide to do so.
The virtual gaming world has over two billion users participating in online experiences, and has increasingly become a huge contributor to how people make a living online. Combine the metaverse with cryptocurrency and you have a formidable system that is transforming the digital world.
To dig deeper into why VCOIN is such an exciting token, and find out how it works, we asked the IMVU team a few questions.  Below you'll find their answers.
What is VCOIN?
Launched by MetaJuice and Together Labs, VCOIN is a digital, stable currency that can be converted into cash. This ERC-20 cryptocurrency and native token on the IMVU platform is built for the metaverse. Users can purchase VCOIN, use it to purchase on-platform NFTs, gift it to other users and convert it to fiat currency through Uphold. 
What is IMVU? 
Based in Silicon Valley, IMVU (imm-view) is one of the world's largest friendship discovery and social platforms, and a top five grossing app on the Apple App Store and Google Play Store, where millions of users customize their avatars and explore more than 40,000 destinations to connect with each other. Through chat and events, IMVU's massive metaverse enables and empowers friendship and human connection. A community of over 200,000 creators power IMVU's peer to peer economy by designing and selling virtual goods and destinations, adding to a growing catalog of 50 million items. It's an exciting platform to play, get creative and earn money all in one place.
How do users make money with VCOIN?
VCOIN was made for the users. Unlike other cryptos in the metaverse, it's not exclusive to just developers or 3D artists, it's for all users including the average player that wants to meet new people and roleplay in their free time. Users that earn VCOIN on-platform are called Producers. They produce experiences and contribute to the community in myriad different ways, whether it's through creating digital goods or offering unique services.
In IMVU, the economy truly reflects the real world with the inclusion of the "gig" economy. This enhances the gaming experience by giving the community the power to create the experiences they'd like to earn money for and share with their fellow users. For example, services like creating custom digital art, creating custom clothing/furniture, fashion modeling for Creators and even getting virtual palm readings.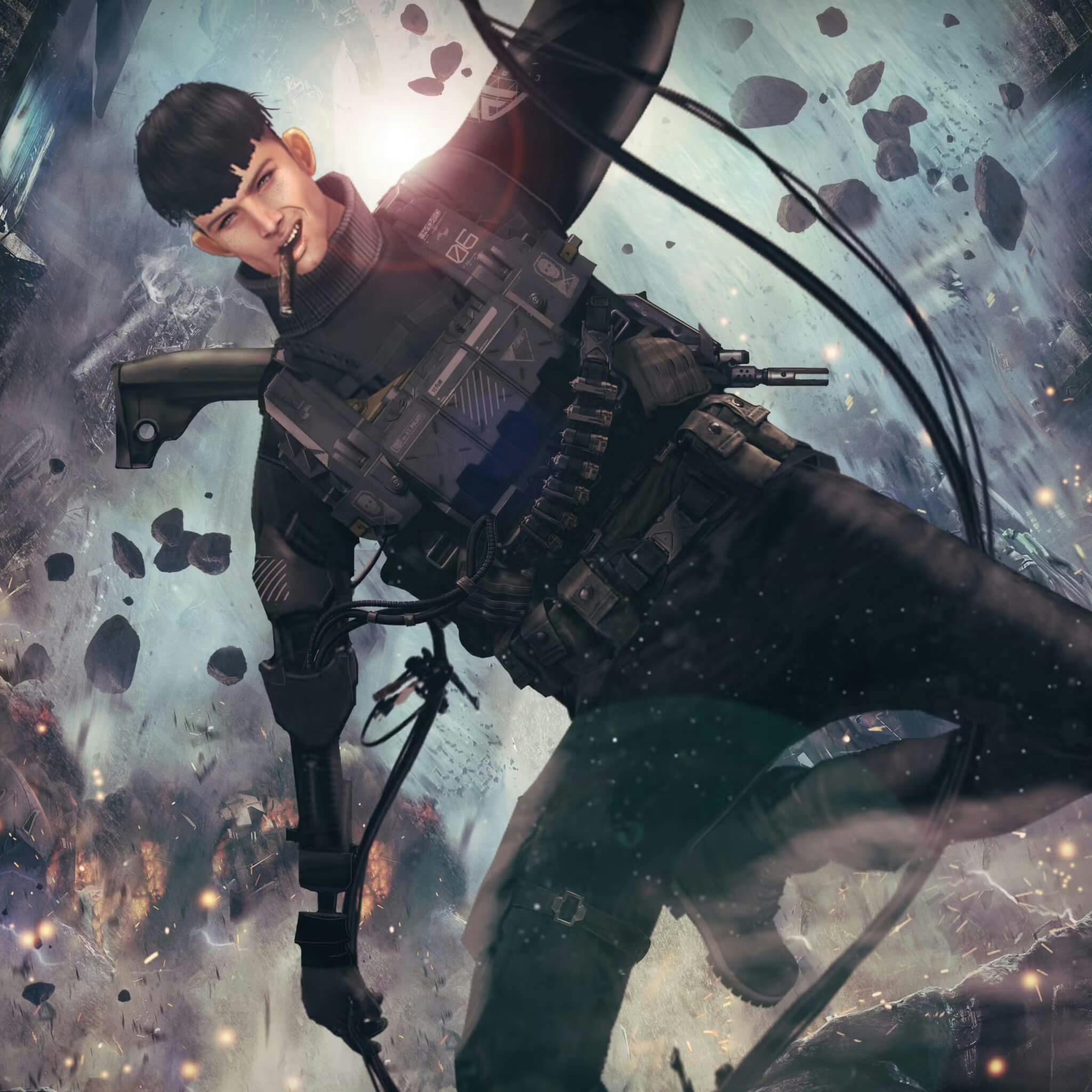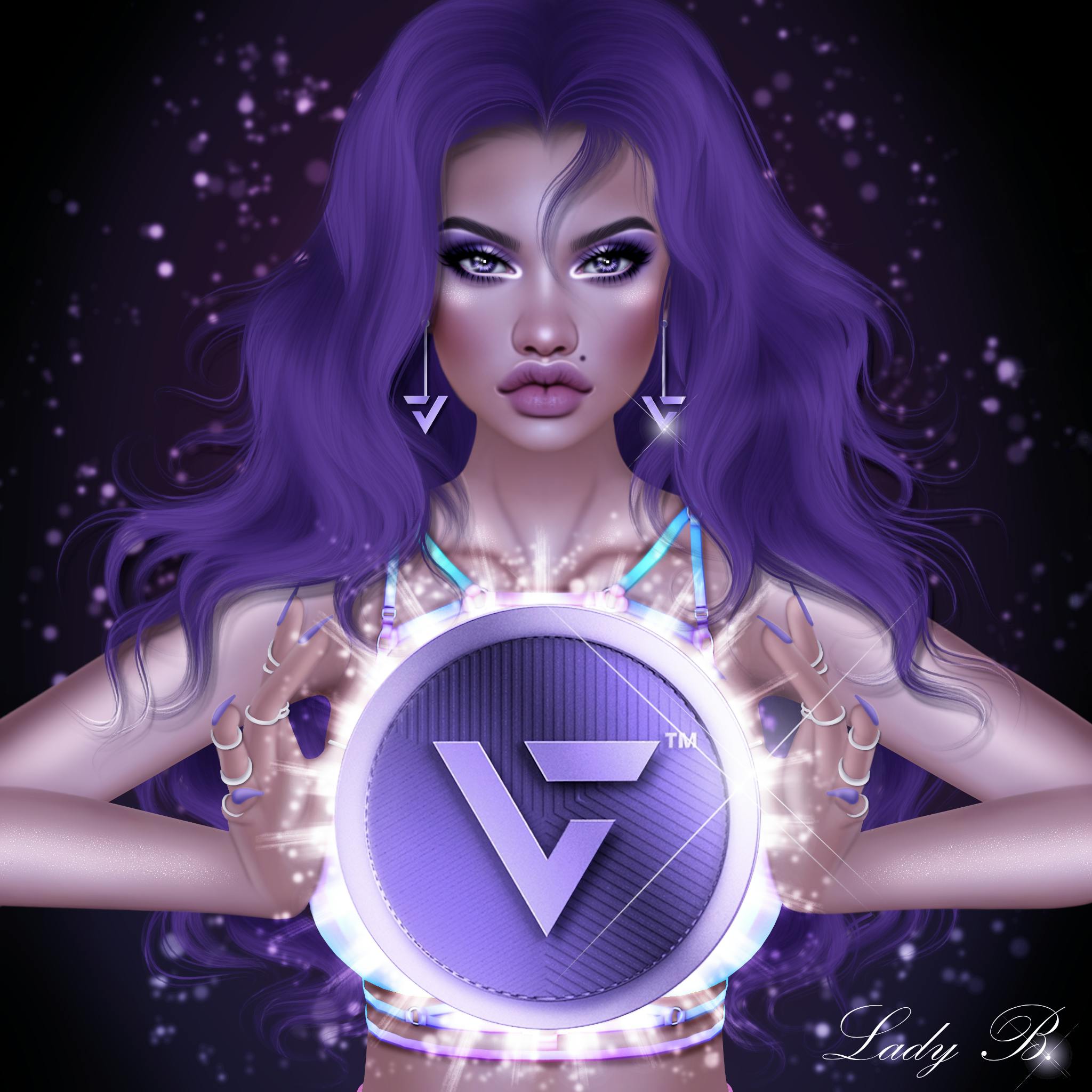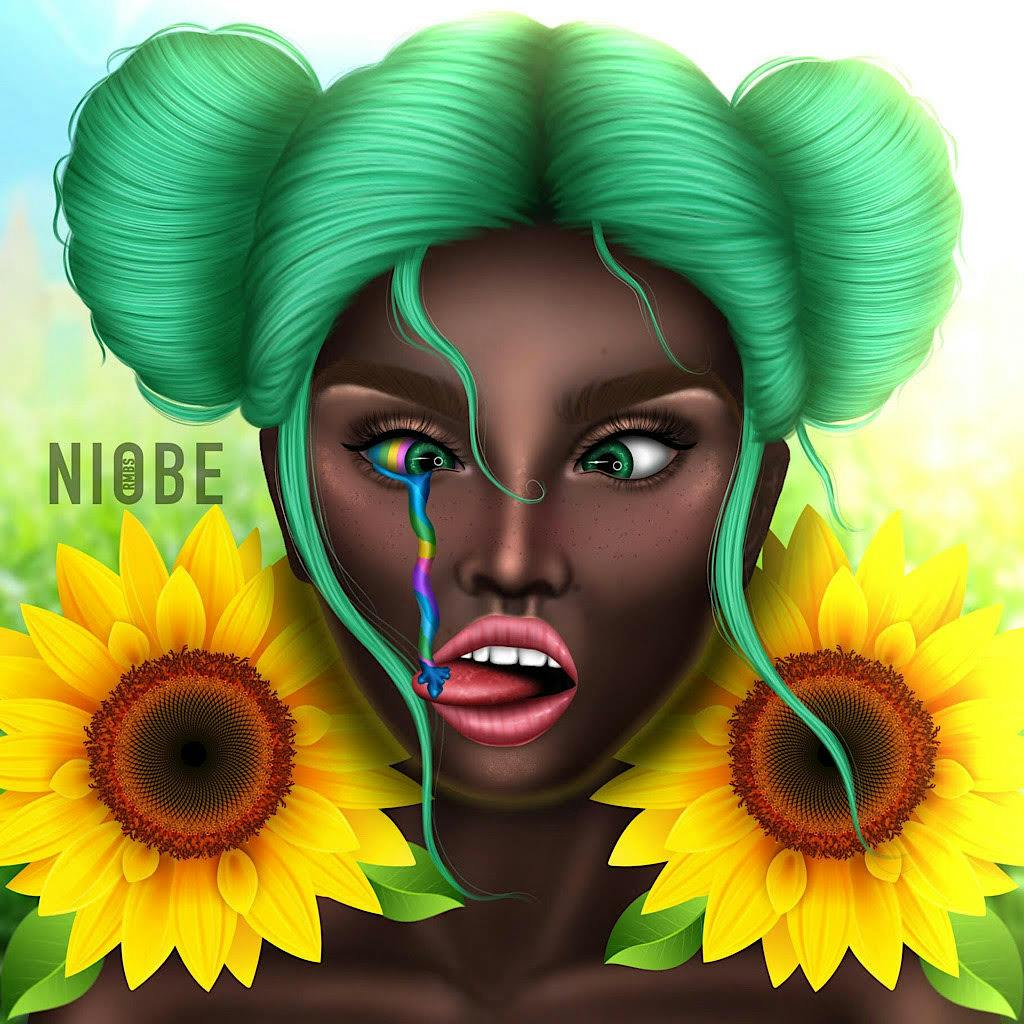 Digital Edits from active Producers - @itsRMBS2, @LadyBarbiee, @ConCrete
IMVU also recently launched their NFT marketplace, and with this, the opportunity to buy and resell NFTs, all with VCOIN. Already they've seen amazing success with each weekly drop, priced from $3 to $100, selling out in the tens of thousands in an average of 7.5 minutes per release. Check out a few of the past drops below!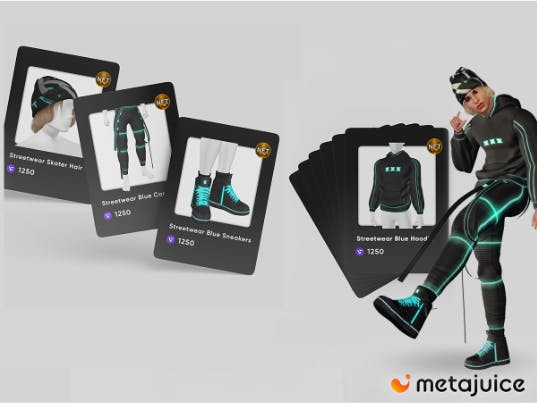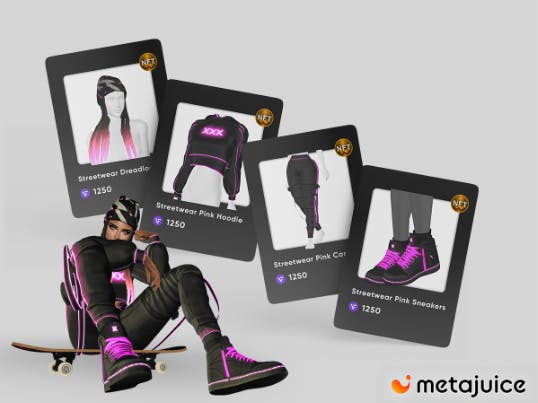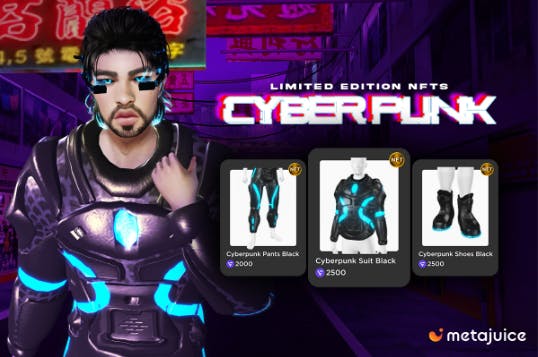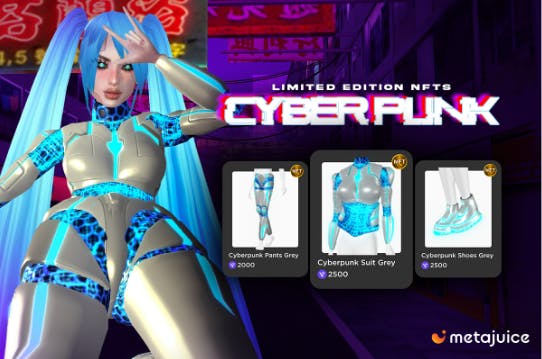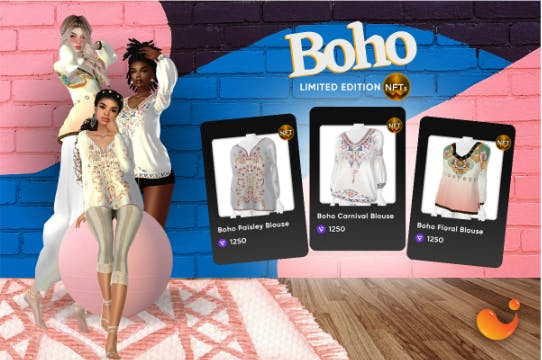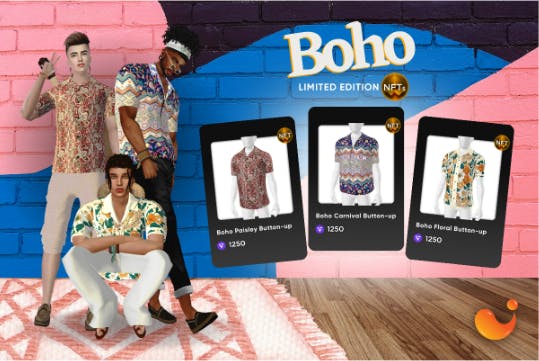 Streetwear, Cyberpunk and Boho NFTs - Collections on IMVU
Everyone from all over the world can be a Producer as well as participate in the NFT economy! If you have a skill that can contribute to the community, just list your gig on the Gigs Marketplace, enter some contests/programs to get your gig featured, then you're ready to earn VCOIN and take it from IMVU to Uphold to the real world.
What can you do with VCOIN?
VCOIN holds the same value on and off the platform, and the primary use case for VCOIN is purchasing services from Producers on the Gigs Marketplace. Say you're attending a party on IMVU, if you really love the vibe and the room, you can tip the host in VCOIN to show your appreciation. Or if you're browsing through the IMVU Shop and you just can't find the hairstyle you want, you can reach out to a Creator through Gigs and work with them to create a custom style just for you, in exchange for VCOIN. How cool is that?
Unlike items you buy in the IMVU Shop with Credits, services are all unique and fun experiences.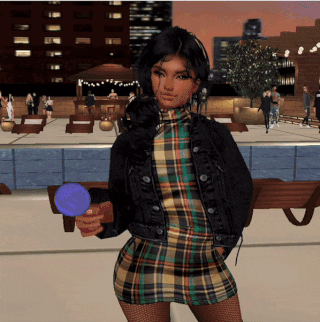 Streetwear, Cyberpunk and Boho NFTs - Collections on IMVU
Alternatively, you can use your VCOIN to purchase unique NFTs right from the IMVU platform! You can also send VCOIN to other IMVU users as a gift, which they can then use to purchase whatever they want on or off the platform. 
Last but not least, a huge appeal of VCOIN is that it can be withdrawn off the IMVU platform into Uphold, and then converted into your local fiat currency, all without having to worry about token volatility with VCOIN's stable exchange rate. And with the built-in integration of Uphold wallets in IMVU, the withdrawal process is simple and easy to navigate with or without experience in trading crypto.
What are the benefits of VCOIN?
The options are as endless as your imagination with VCOIN. No longer do users need to be skilled Creators with experience in meshing and platform-specific tech to contribute to the ecosystem; any user that has the ingenuity to turn their virtual play into a virtual business can enjoy the platform. 
How Do I Get Started?
If you're ready to get started with VCOIN, download IMVU and get in the game TODAY! Check out the VCOIN FAQs, to learn how to purchase, gift and withdraw VCOIN on IMVU. Learn more about IMVU NFTs and how to buy and resell, by visiting nft.imvu.com. Follow MetaJuice on social to hangout with fellow VCOIN holders and get the latest on new features and announcements!
IMVU Powered by MetaJuice Discord
—
Thanks to the IMVU team for sharing an update on VCOIN, the metaverse and providing a use case on how Uphold API Integrations provide solutions for our partners and serve their customers. 
About Uphold API Integrations 
Uphold's API allows for payouts to vendors, employees, and more in multiple currencies.  Additionally, users can create and connect Uphold wallets to transfer funds to your business. Find out more about using Uphold's open API to help automate your business payment flows, or offer all of Uphold's functionality to your users.