An interview with XPUNKS!
Katie, Uphold's Digital Asset Researcher, chats with Kaj (Co-founder, CEO), Bastiaan (Co-Founder, COO), and Louis (Artist), the team behind XPUNKS, which was the first NFT collection to be released on the XRP Ledger. Topics of discussion include, but are not limited to: what business school does and does not teach you; the secret to getting gamers to embrace blockchain; and why the team treats every member of their community like they're at a five-star restaurant.
Uphold: Hi guys. We're absolutely thrilled you've designed a bespoke 'XRP Army' NFT collection for Uphold's XRP holders. What inspired the collection, and why do you think XPUNKS is the perfect fit for this collaboration?
Louis: The challenge was to design several ranks of an XRP Army. For this partnership, we immediately knew we wanted to create something fresh and distinctive, but which stayed true to the XPUNKS brand. 
We wanted to show Uphold's XRP holders that this collection had been tailored just for them.
Kaj (Co-Founder and CEO): In terms of fit - both XPUNKS and Uphold are lucky enough to have passionate XRP communities. To us, the partnership seemed natural.
Uphold: Beautiful stuff. And now for more XPUNKS news - you've had an incredible month. Tell us about Eden!
Kaj: Eden is a gaming metaverse we've been building for over a year and a half, funded by Ripple and Cemtrex. We kept the project under wraps from our community the whole time we were building, and it's just gone live! It's a complete metaverse ecosystem with land ownership and a great game embedded in it. (You can check out Eden's page here).
Uphold: Exciting. How did you all meet?
Kaj: Bastiaan and I met at school - Louis and I met at university!
Uphold: What jumps out to me is that you've all been to business school - was it useful?
Kaj: To be honest, not really. Nobody teaches you how things play out in the real world. 
University teaches you how to do research, not how to execute ideas. It's all artificial deadlines, and how you engage with guidelines set by a specific teacher. Out-of-the-box thinking doesn't get rewarded at university - but in the field, it does.
Bastiaan: Yeah, in terms of strategy, business school teaches you how to use all these strategic models, like Porter's Five Forces. In practice, you don't use them. 
Louis: Actually - we used Porter's Five Forces in our first business analysis. Even though we only used it to show to our accountant (laughs).
Uphold: So, what is your magic sauce?
Bastiaan: We rely on our love for internet and crypto culture. And our affinity for gaming. But I have to admit, business school did help us in some ways. Not having to waste time learning basic business principles like bookkeeping when you start out is great.
Uphold: Kaj and Bastian, you've both had extensive experience in the hospitality industry. How has that shaped the way you run your business now?
Kaj: Working in hospitality gets you very service oriented. You learn how to work with people in real-time, face-to-face. If you're a waiter, 40% of customers you deal with are not great, which teaches you how to be patient. These are lessons we've applied to how we approach customer service.
Bastiaan: Managing expectations is key. We use a ticketing system for customer service requests - when someone opens a ticket, we try to make sure they get the same quality of service they'd get in a five-star restaurant.
Uphold: So you personally manage all of your customer service requests?
Louis: Yes! In Web3, that's natural. The community is so close to the project itself, you kind of have to. In Web2, companies keep more of a barrier up between themselves and their 'clients'.
Kaj: It's a simple mindset difference. What web2 defines as 'customers', Web3 defines as community. To go back to the comparison with the hospitality industry, hospitality doesn't have customers - it has guests. We've really borrowed that mindset.
Bastiaan: I actually wrote my thesis on Customer Support! Most traditional companies only see customer service as a cost center. We see it as a strategic advantage.
Uphold: What was your first experience with crypto?
Kaj: XRP was my first purchase! I got into it after reading a news story about XRP being used for a massive transaction between Canada and Australia, with like a fraction of a penny in costs. 
Our first collective experience with crypto was when I heard about a token called Verge (XVG). The project was going full-force into privacy, and I remember thinking: that's how BTC became popular! It seemed like a great idea, and the token was at a very low price, so I dragged Bastiaan and Louis into buying some too.
It was incredible - within three weeks, the token went like 100x. For the record, I also rode it all the way down, but that experience was what got us really interested (laughs). 
Bastiaan:  I do remember hearing about Bitcoin in 2012 - just on gaming boards. Eternal regret of not buying a bunch back then (haha).
Uphold: It sounds like you've always had entrepreneurial mindsets. Why did you build on the XRP-Ledger? Is it because you have a special relationship with XRP?
Kaj: Yes, partially. I've been a huge fan of XRP since 2016, and have followed the community closely. Bastiaan and I had already been talking about doing something in the NFTs space when Ripple announced their $250 million creator fund for projects on the XRPL, and it seemed like the perfect opportunity.
For context, at the time my previous startup was basically finished. I was broke. 
Given the airdrop craze at the time, we thought: what if we airdropped users tokens which represented an NFT to be distributed in the future? So I borrowed $100 from my girlfriend to issue the token. Within 24 hours, our market cap was $12 million.
Uphold: Wow. Are you open to building on other chains?
Kaj: Definitely! I think cross-chain is the future. Each chain has its own USP (unique selling point), and I think you can already begin to see communities get more intertwined. 
Bridges are pretty dangerous currently - but I'm sure there will be solutions for that.
We're definitely looking to expand beyond our own bubble.
Uphold: Building on that point about different communities coming together, Kaj, in a recent interview with Crypto Sensei, you raised the difficulty of getting gamers into crypto. How do you see that issue resolving itself?
Kaj: It'se very simple: build a good game. If you build a good game, gamers will come. Don't let them know it's blockchain-enabled, or use blockchain where it's not necessary. Lots of games on the market just use blockchain as a hype term. 
NFTs have huge potential for gaming as they allow users to extract value from their in-game assets. You can sell the asset on secondary markets, or re-use that asset in other games, allowing you to really own your assets. From my point of view, that's blockchain technology's only real value add.
Games should only expose users to blockchain technology at the point the user is ready to remove their in-game assets from the ecosystem, when they'll have to create a wallet to store it on. 
Uphold: What draws people to XPUNKS?
Bastiaan: Initially, our community came to us because we were the first NFT project on the XRPL and we built hype. We made a lot of promises at the beginning, and we kept them, which I think was crucial. 
We also doxxed ourselves (*revealed our real names) very early on, which was pretty rare for the NFT space back then.
 Why did you choose to go for the Punks style?
Bastiaan: The Punks style draws attention. But it also represents something we personally love, because that pixel style is the epitome of internet and gaming culture.
When I saw CryptoPunks for the first time and heard that they were super expensive, I wasn't surprised. I got it. There's a whole generation that grew up  surrounded by this aesthetic, and they carry a lot of emotional value. 
I understood why fusing the old with the new - so these old-school internet designs with generative art, crypto, blockchain - into one big collection would be valuable to a lot of people. 
Louis: I think it's a multitude of factors. It's a recognizable style - I spent over 1000 hours creating it. We did hundreds of different iterations, until it was pixel-prefect. The community received it well, and decided to stick. We have a great team of course - our team is very synergetic - we each have our own USPs, and we use them to the max of our capacity, and our community feels that too.
What have been highs and lows on your XPUNKS journey so far?
Kaj: The most challenging part is that you're building in public. That's fantastic when things are going well, and really difficult when they're not. Having to explain yourself to thousands of people is emotionally draining. 
But when you're doing something right, it's incredible. You have the power to change people's lives, and create a living community. I see the same people participating in our Discord, talking about new subjects, finding ways to support each other and the project. When I see we've  created a little home online for lots of people, including us, it's just awesome.
Louis: For me, the best moment was finally minting the XPUNKS collection. People waited over a year for their NFTs. The collection and onxrp, launched at the same time, so seeing those simultaneously coming to fruition was amazing.
Bastiaan: We have some items which aren't even on the public roadmap which are going to be very exciting, so I'm saving my highlights for that!
Uphold: And finally - can you describe your community in three words?
Louis: Dedicated. Patient. (But that's the XRP community in general). Accepting.
Kaj: Dedicated. Understanding. Intelligent.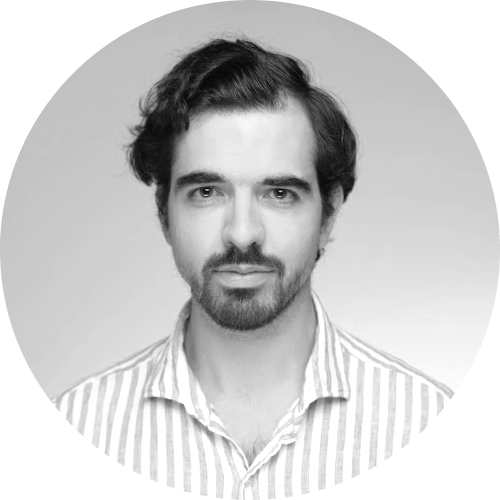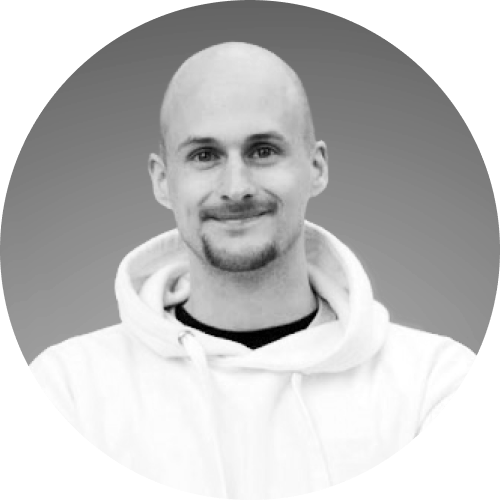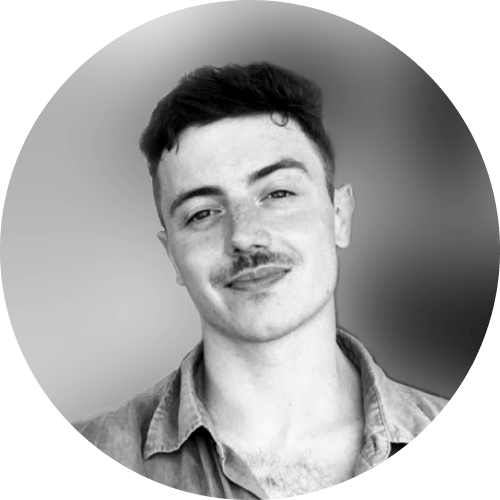 Headshots: Kaj, Bastiaan, Louis