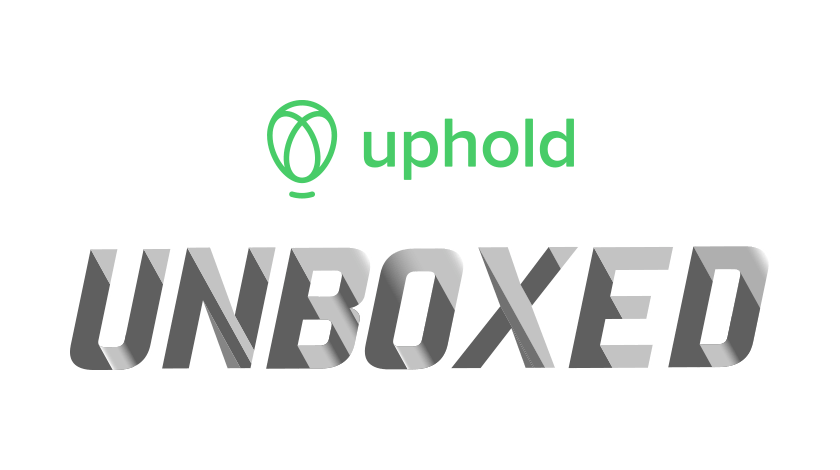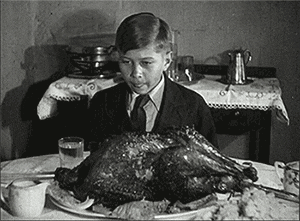 8am EST 25th November 2021
Crypto: Biggest price rise
Equities: Biggest price rise
Crypto: Biggest price loss
Equities: Biggest price loss
Crypto: Biggest vol increase*
Equities: Biggest vol increase*
*Volume bought in USD over the past 24 hours on the Uphold platform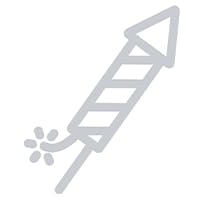 WHAT'S UP
Another Bountiful Harvest For Metaverse Pioneers
Metaverse tokens are enjoying a relentless run-up with Decentraland (MANA), The Sandbox (SAND) and Enjin Coin (ENJ) all hitting record highs on Wednesday.
The native coin of Decentraland, a virtual world, MANA has shot up 57% in the past week to get well above $5. As recently as the end of October, MANA was $1.50.
Utility token of the blockchain-based virtual gaming realm, The Sandbox, SAND hit $7.22 yesterday on the back of a 33% surge over 24 hours Tuesday into Wednesday. It now ranks as the 37th-largest crypto. Just in November, SAND has rocketed by 260%. Year-to-date, SAND is up nearly 15,000%.
This month's exuberance is partially attributable to The Sandbox's announcement that it will open up part of its metaverse via a multi-week play-to-earn Alpha event beginning Nov. 29 (Cointelegraph).
Meanwhile, earlier this week, a plot of virtual real estate sold for 618,000 MANA (or $2.4 million), according to Reuters, citing a Decentraland spokesman and a statement by Tokens.com, which has a subsidiary called the Metaverse Group, which confirmed it was the buyer of the digital parcel. Decentraland said it was the most expensive virtual property purchase that the platform has ever registered.
Additionally, Enjin Coin (ENJ), the 53rd-largest crypto, has surged 55% in the past week. It struck $4.47, an ATH, yesterday, right alongside MANA and SAND.
Enjin is helping propel the Efinity project, being hailed (by Efinity and its backers) as providing the infrastructure for a decentralized, cross-chain Metaverse.
Metaverse-themed tokens have lorded over the crypto domain since Mark Zuckerberg's announcement that Facebook would be rebranding to Meta.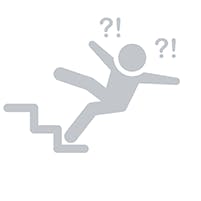 WHAT'S DOWN
Hard To Hold Candle In Cold November Rain
Even though this current month, November 2021, contains a date, Nov. 10th, that one day perhaps could live on in crypto lore as Bitcoin's highest-ever peak, of about $69,000, the past rolling 30-day period has been forgettable.
BTC has lost 7% in that stretch. Sure, the largest digital asset being up more than 200% since last Thanksgiving is no small consolation prize. And some analysts think that the recent price correction – BTC is 20% off its all-time high – could be nothing more than just a massive bear trap, shaking out weaker hands prior to an epic rally (The Daily Hodl).
How will we know if said bullish scenario is indeed likely to be the case (versus probably not in the cards)?
Watch the monthly close.
A close above the range high (of $59,000), let's say of at least roughly $60,000, would confirm the bear trap, according to pseudonymous analyst Cred, speaking to TechnicalRoundup's 32,600 YouTube subscribers.
It's not the withering weekly "candle" that needs rescuing, says Cred of the popular chart reader's candle-shaped pattern formation; rather, it's the week and the monthly candles, and if that above-$59K scenario doesn't hold together, then that in itself technically assumes the form of a base, stick, wick, fancy candelabra and extra dry kindling which could ignite a sell-off come December.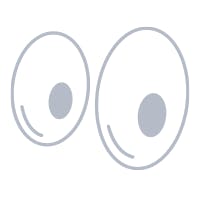 WHAT'S NEXT
Let's Talk Turkey
With inflation running rampant, as in five times as worse as the U.S., Turkey has experienced an uptick of crypto trading (CoinDesk). And that's despite the collapse of not one but two crypto exchanges there.
What a mess. Turkey's tourism industry has been devastated by the pandemic. Its local currency, the lira, is in the tumbler with the nation's monetary policy (rate cuts, really?!) having turned into a baffling show of magical thinking on the part of an increasingly heavy-handed Turkish President Recep Tayyip Erdogan (pronounced, and never in one breathe, "Reh-Jep-Tah-Yeep-Err-Doe-Han").
The longtime ruler's unhinged monetary policy follows a familiar pattern, CoinDesk's David Z. Morris said. And it's pushing some Turks toward BTC.
"Erdogan's Turkey is fast becoming a case study of Bitcoin's potential benefits for residents of countries with fragile currencies," Morris said, warning generally of the peril of authoritarian leaders chasing short-term political gain through policies destined to ignite dangerous levels of inflation.
Turks at least have some access to euros thanks to its close ties with Europe; the same can't be said of some other similarly troubled regions.