No foreign
transaction fees!
0% foreign transaction fees, unlike most banks
Spend crypto directly from your Uphold wallet
Earn 4% cashback paid in XRP anywhere in the world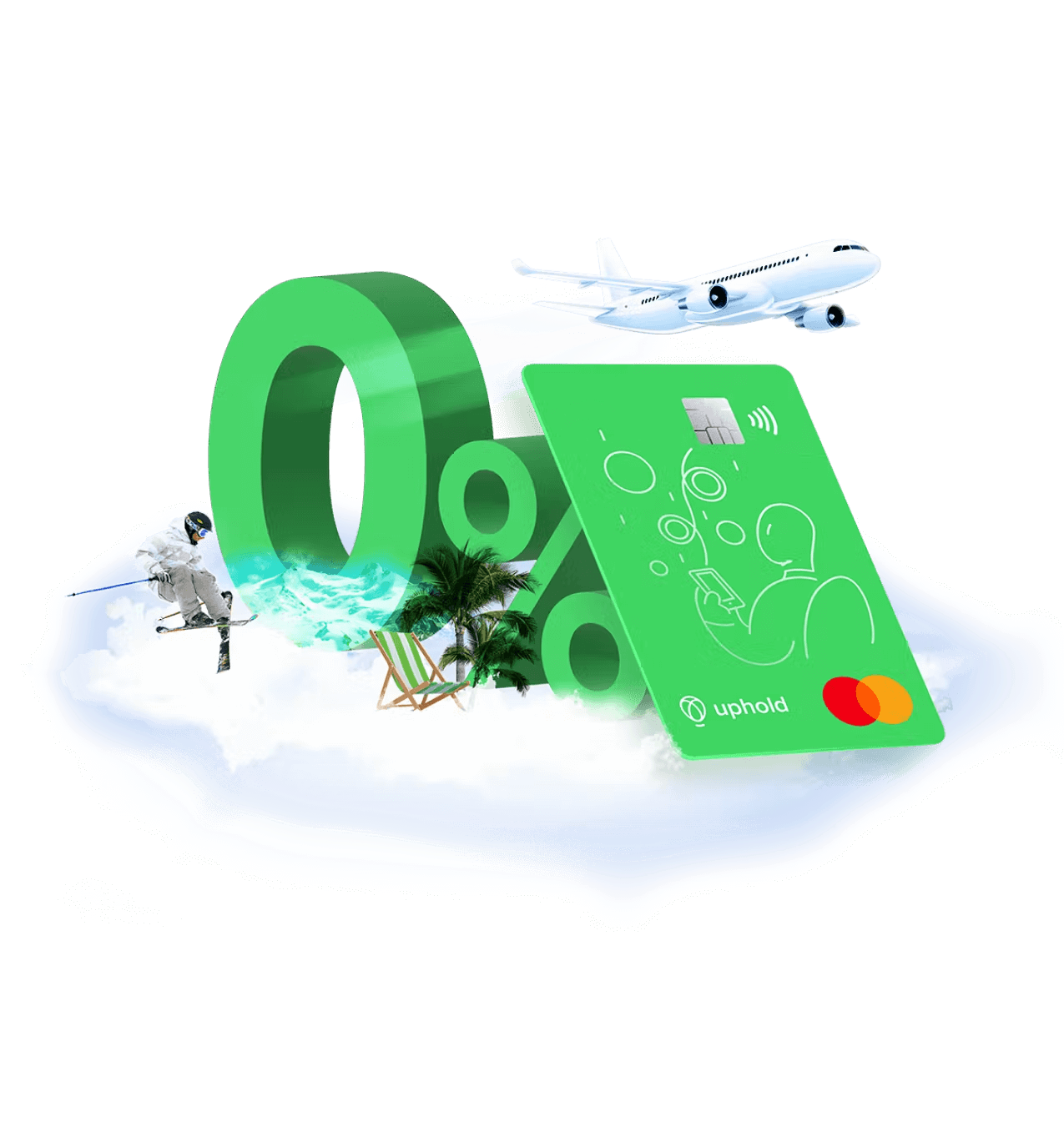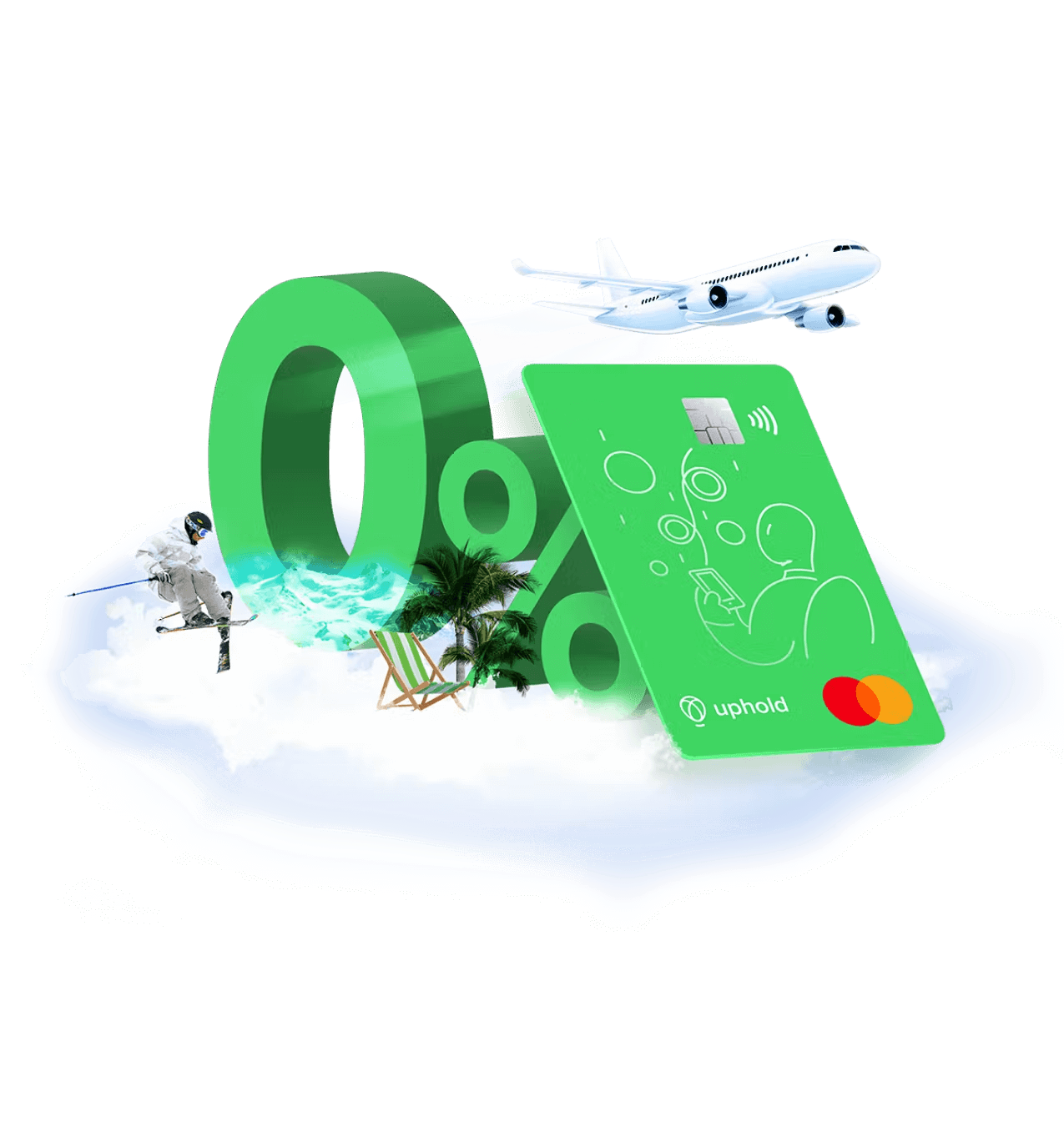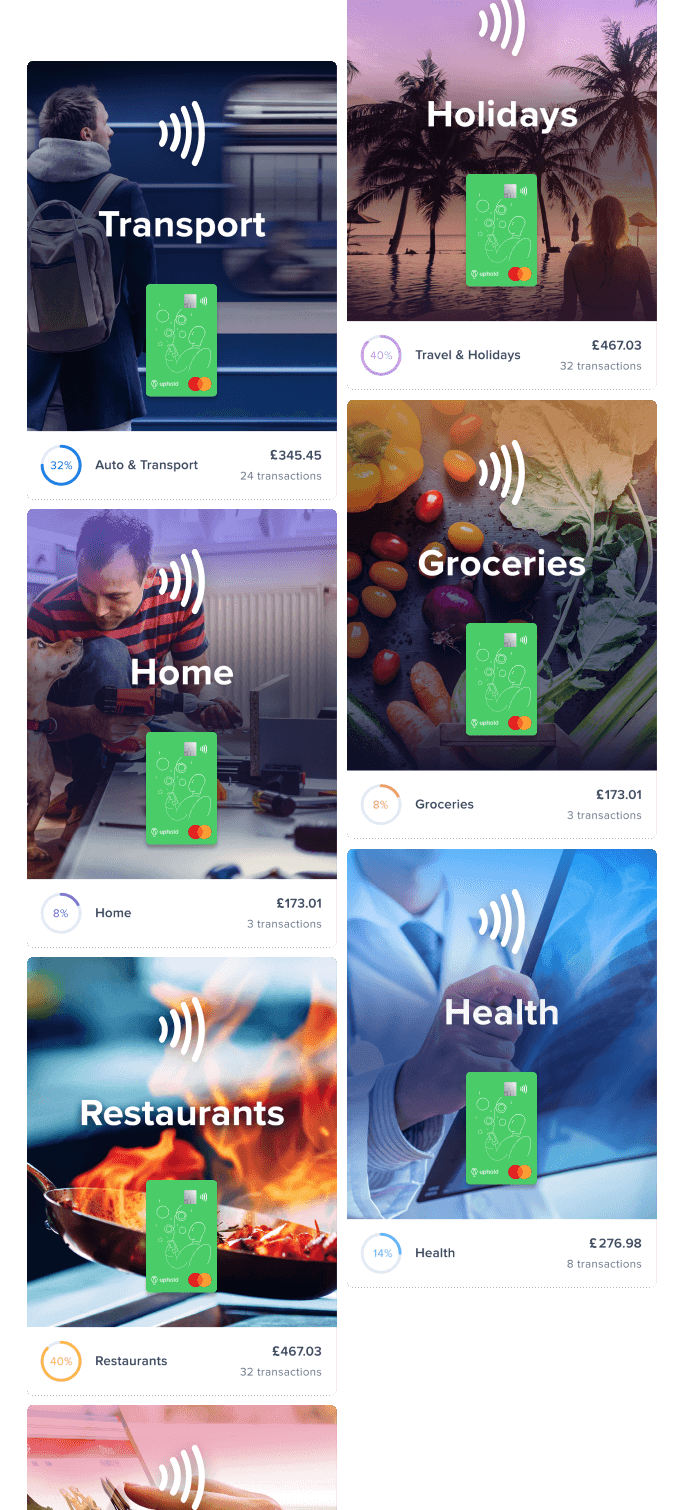 +4%
XRP REWARDS
Earn more crypto!
Get 4% cashback in XRP whenever, wherever and whatever you shop. Sounds good, right?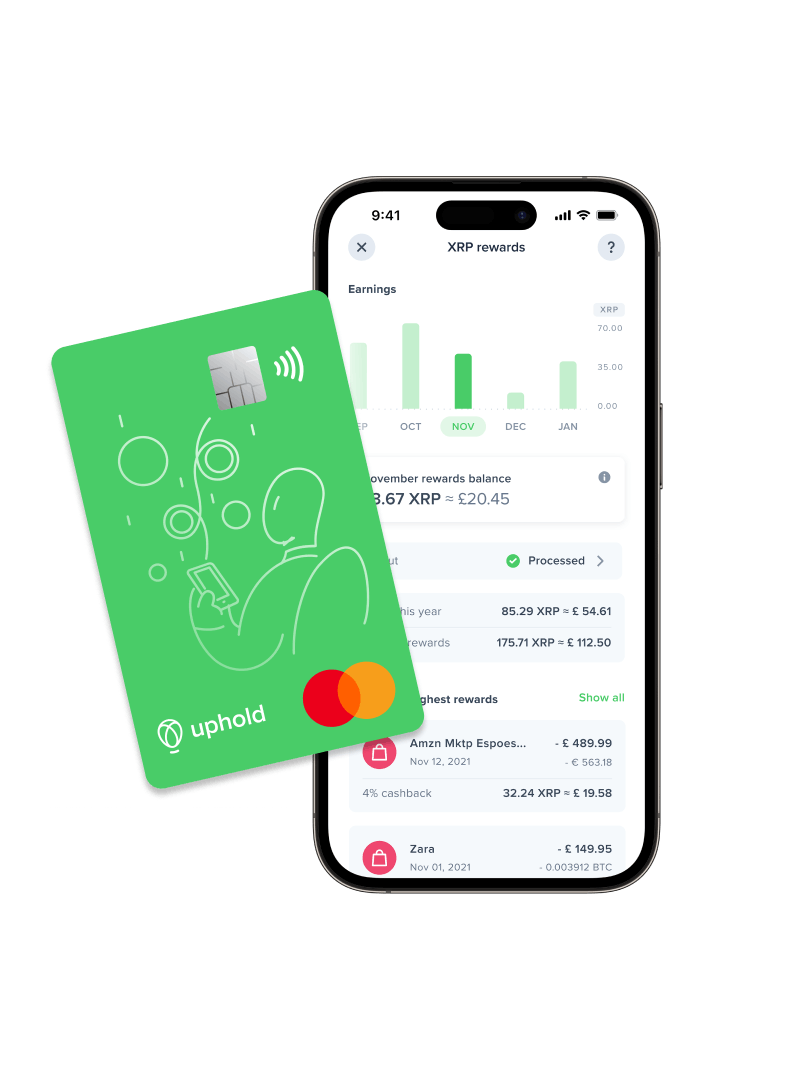 Convenient and secure
Use your card to spend crypto
Track your spending with real-time analytics
Protect your account with a "Freeze your card" option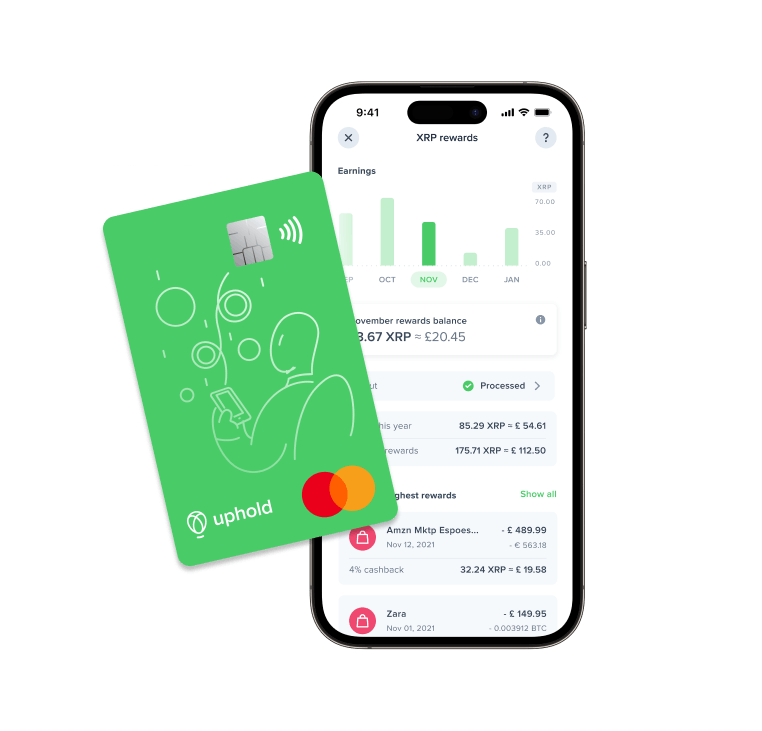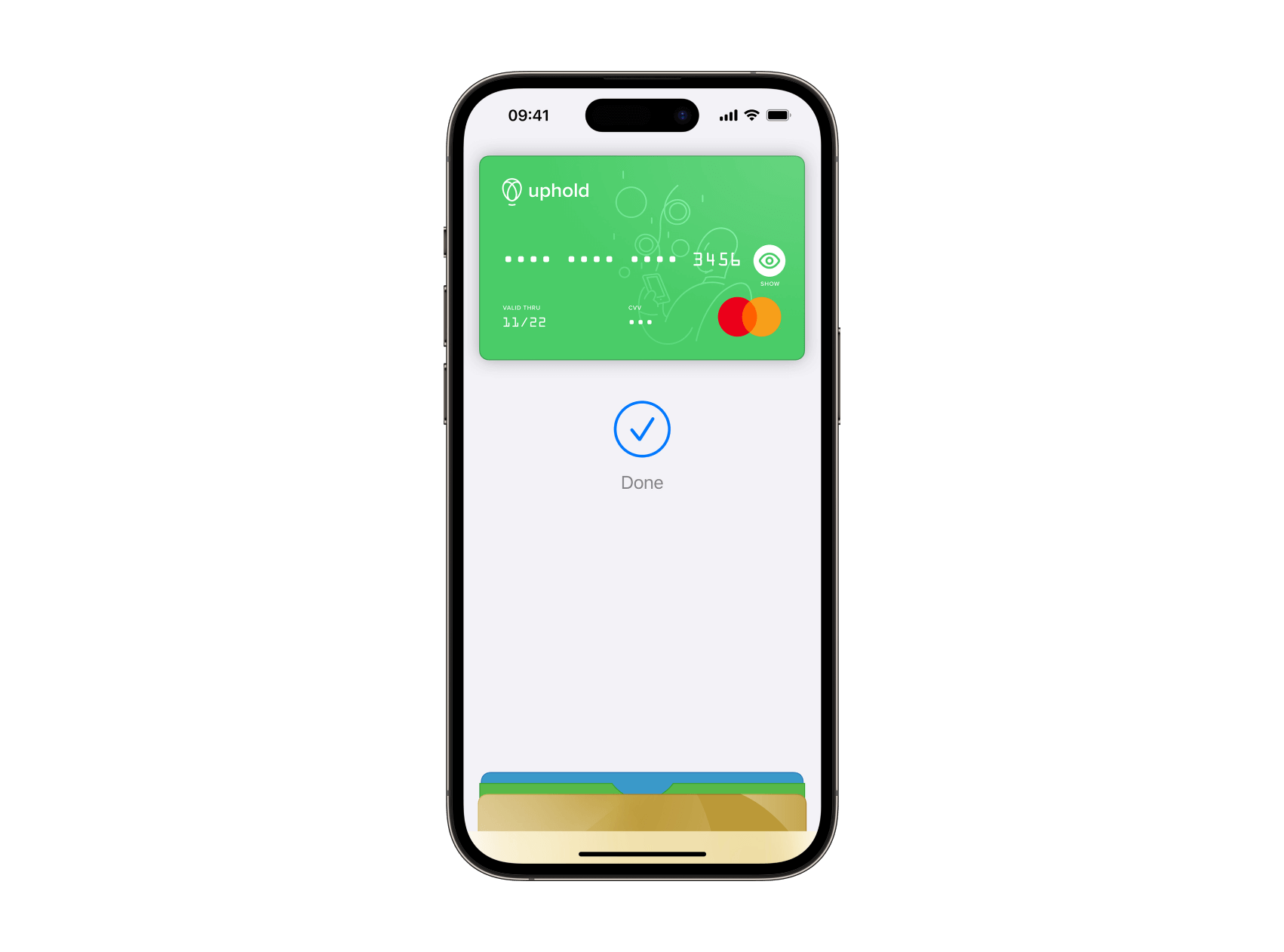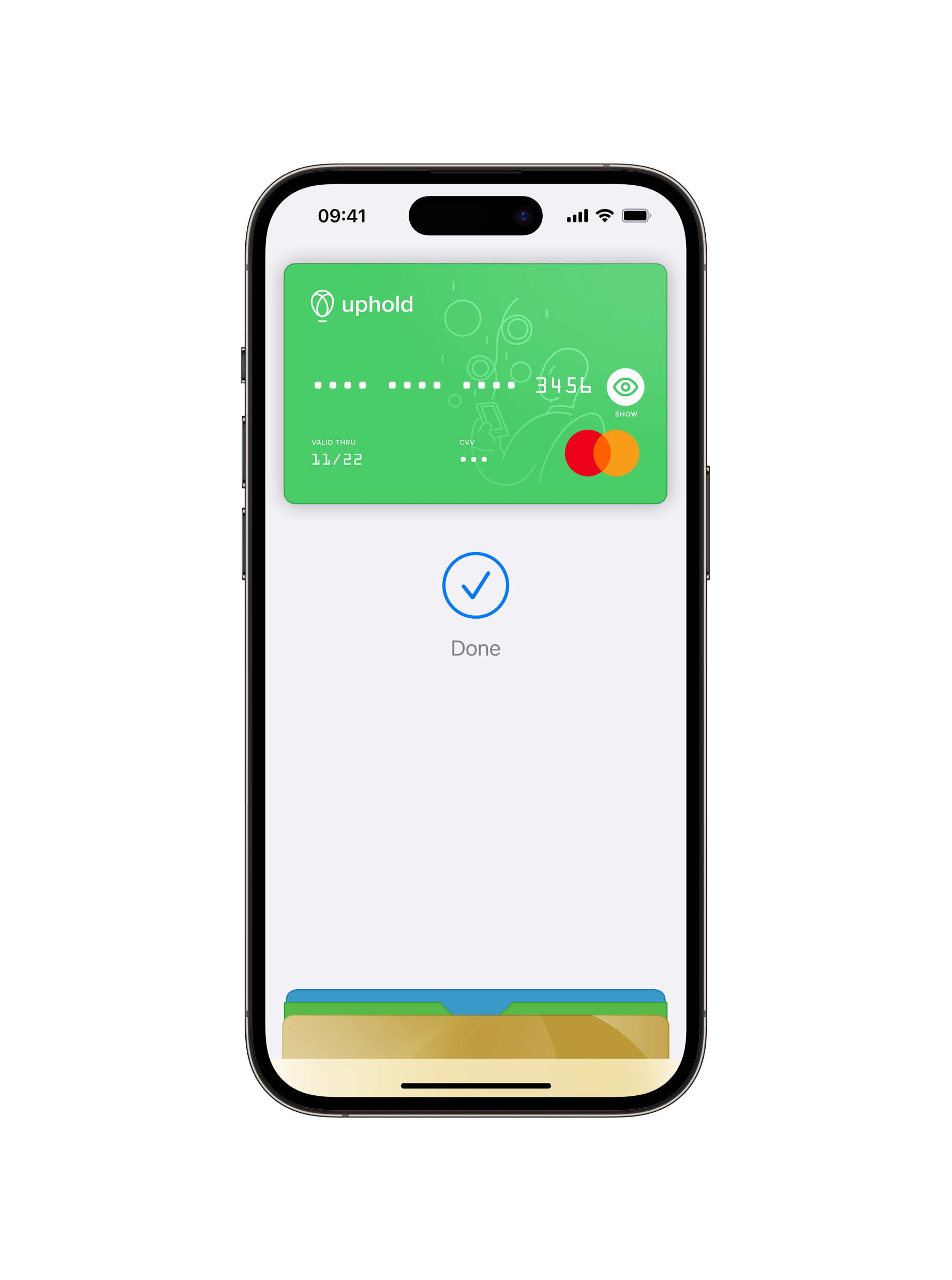 Pay safer and faster with Apple Pay and Google Pay
Add the Uphold card to your mobile wallet to keep all of your payments in one place.

Frequently Asked Questions