Limitless Orders
Place up to 50 limit orders using one pool of capital. Funds only claimed on execution.
What is a limit order?
Why place limit orders at Uphold
Placing up to 50 limit orders: how it works
Place up to 50 limit orders
Only pay when a transaction goes through
Invest efficiently without monitoring the market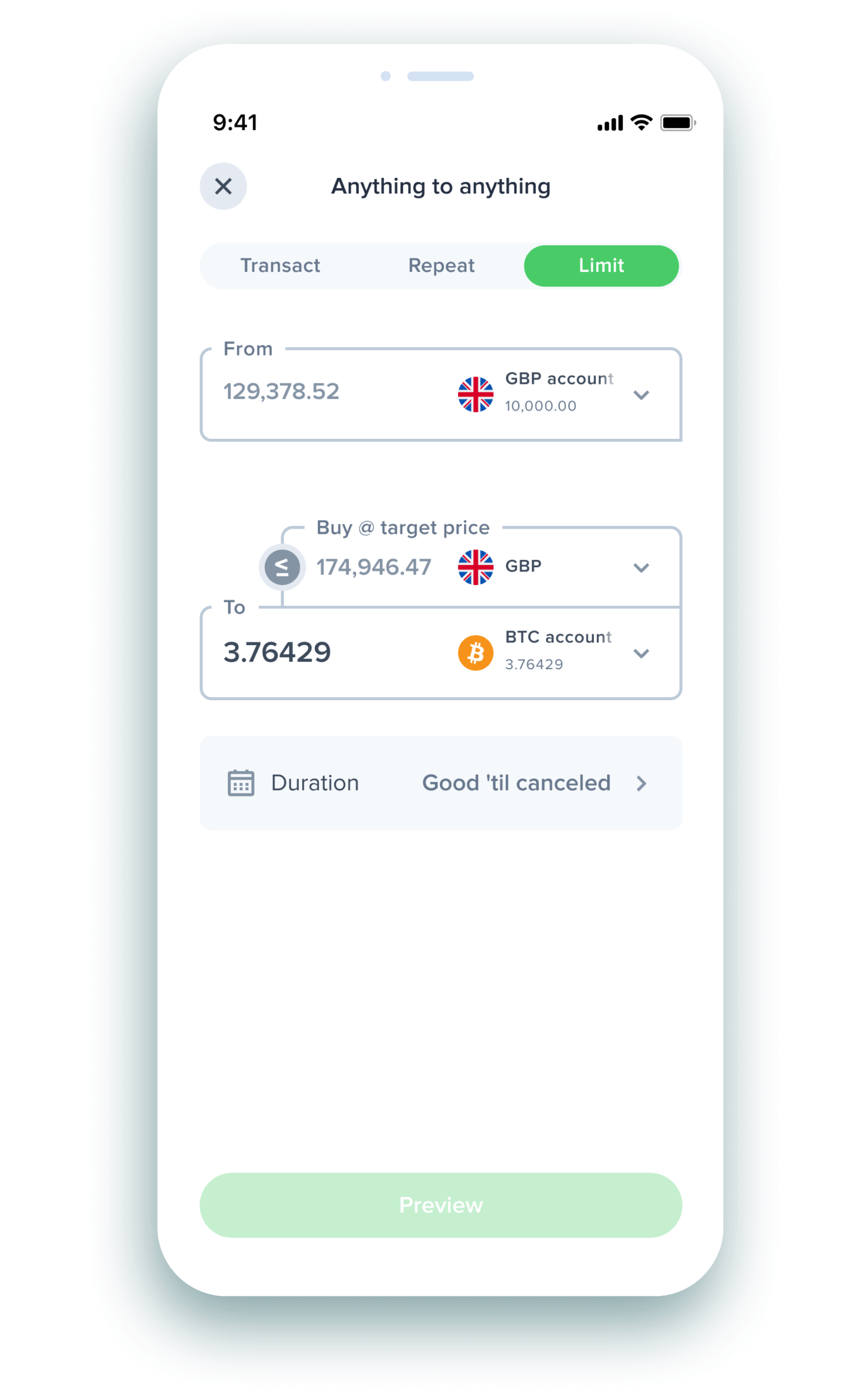 How to place a limit order
On Uphold, you can set up your limit order easily and quickly.
Here's how easy and fast it is to get started:
Tap on Transact at the bottom of your screen.
Tap the Limit tab on the next screen.
Tap the Link and drag it down to the "To" field to set up a buy limit order.
Tap Duration to set the length of your order.
Once you've reviewed your order, tap Confirm limit order.
… and you're off to the races! Just start trading.
Open a free Uphold account
A unique trading experience
Buying and selling crypto at Uphold couldn't be easier.
Just select your funding source in From - banks, cards, crypto wallets - and pick the crypto you want to buy-in To.
Tap in the amount and everything else is calculated for you.
There's even a clever equivalent field that allows you to specify the value of a crypto-to-crypto trade in your local currency - e.g., when you're buying £50 worth of bitcoin using XRP.
It's the easiest way to trade.
Open a free account now